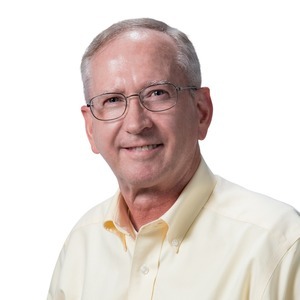 Harry Howe
Co-Host of An Indianapolis Business Podcast: Off the Circle
Harry Howe has over twenty years' experience helping businesses achieve sustained operational and financial improvements. He spent the first half of his career with GE, developing an appreciation for manufacturing, business processes, technology, and financial management. The climax of that first half was as controller for Thomson Consumer Electronics' North American TV Operations (formerly GE Consumer Electronics) where he had financial responsibility for seven manufacturing facilities in three countries and various headquarters functions representing $1.6 billion in revenue and 13,000 employees.
The second half of Harry's career has been devoted to making a difference in selected businesses through consulting engagements and new business start-ups. These include roles as CFO at Capstone Technologies and MindGent and consulting engagements with companies such as Boeing, Johnson & Johnson, and Maytag. More important to Harry are engagements with lesser known businesses where his impact has been significant.
Along the way, Harry has amassed a broad range of skills, from planning and executing, to managing critical projects. He graduated from Bucknell University with a degree in business administration and completed GE's Financial Management Program. He has received certifications from the Association for Operations Management (CPIM) and the Institute of Management Accountants (CMA) where he served for many years on the Indianapolis Chapter's Board of Directors.
Howe Leadership is devoted primarily to helping a few selected businesses achieve breakthrough operational results through significant long-term engagements.
Harry Howe has hosted 24 Episodes.