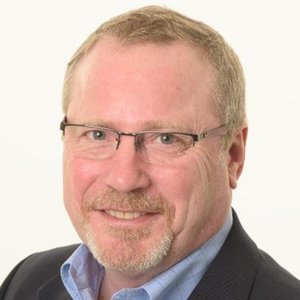 Jeffrey Ton
Special guest
Jeffrey is the Author of Amplify Your Value: Leading IT with Strategic Vision. Throughout his career in business, Jeffrey Ton has developed and fine tuned his leadership skills to become a business focused leader who drives results. Extending the role of the CIO to encompass a strategic view of the business, he identifies innovative approaches to achieve the business objectives by leveraging technology where and when appropriate. Adept at building and leading teams, both in-line and cross-organizational, he has been a catalyst for change across the businesses he has served. Jeffrey has industry expertise in information technology, non-profits, commercial real estate development, manufacturing, warehousing and distribution, supply chain, green/clean technologies, finance, insurance and consulting.
Jeffrey Ton has been a guest on 1 episode.
September 10th, 2018 | 46 mins 25 secs

amplify your value, business, chief information officer, cio, digital transformation, hoosiers, indiana, indianapolis, indy, it leadership, it transformation, jeff ton, jeffrey s ton, jeffrey ton, leadership, strategic vision

On this episode, we interview Jeffrey Ton, a Hoosier native who has worked in IT for over 35 years. Jeff has written hundreds of blog posts about technology and technology leadership and most recently published his first book, Amplify Your Value: Leading IT with Strategic Vision.