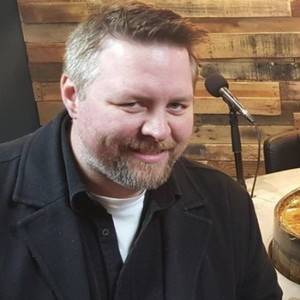 Brad Shoemaker
Co-Host of An Indianapolis Business Podcast: Off the Circle
Brad Shoemaker is the technical advisor to Off the Circle and DK New Media. Brad has nearly 20 years of traditional media (TV and Radio broadcasting) experience producing local radio shows and assisting with the nationally syndicated Mark Patrick on Sports morning show for the FOX Sports Radio Network and with the nationally syndicated program The Bob and Tom Show. During that time he also rose the ranks to become the Digital Director for both Clear Channel Indianapolis and Cumulus Radio Indianapolis.
Brad Shoemaker has hosted one Episode.
May 14th, 2018 | 37 mins 1 sec

burn & bet, burn and bet, business, eleven fifty academy, hoosiers, indiana, indianapolis, indy, mobile app, mobile application, veteran

On this episode, we interview Patrick Doerflein. Patrick has one heck of an inspirational story... overcoming a disability that prevented him from working to becoming a mobile application entrepreneur.