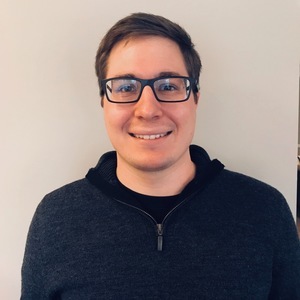 Weston Hegerfeld
Special guest
Weston Hegerfeld is the owner of Evolution Data Design. He creates custom applications for businesses using the FileMaker Pro platform. Why a custom app? Because the only piece of software that's perfect for your business is one that you had a part in creating SPECIFICALLY for your business. His mission is to provide process improvement applications focused around how you do business. His skills involve listening, creative thinking, software automation, workflow, and design. When he's not developing in FileMaker, he's thinking of new woodworking projects to build, while listening to podcasts, wishing he was at the lake fishing/relaxing or exploring new places with his Boxer puppy Loki.
Weston Hegerfeld has been a guest on 2 episodes.
July 12th, 2018 | 56 mins 46 secs

business, hoosiers, indiana, indianapolis, indy

On this episode, we interview Greg Wilson of Wilks and Wilson, an Indianapolis-based company that designs hand-crafted, organic infused and all natural elixirs for alcoholic drinks, non-alcoholic drinks, and even for cooking.

December 7th, 2017 | 1 hr 8 mins

business, entrepreneur, mentor, mentoring, solopreneur, starting a business, startup

What are the benefits and challenges of being a solopreneur? We share the good, the bad, and the ugly with three new entrepreneurs and some experienced ones here in Indianapolis.