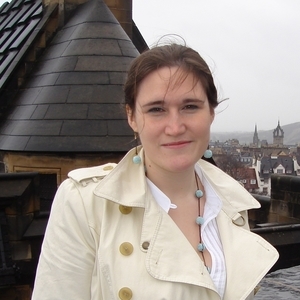 Shannon Anderson
Special guest
Shannon Anderson is the Director of Communications for ECI and formerly for Sustainable Indiana 2016, our Bicentennial Legacy Project. Her academic background is in cell biology, with many years of laboratory research on fundamental mechanisms that direct the life cycle of an eukaryotic cell and how DNA compression is managed. Her political advocacy background includes being a field organizer for Obama for America in 2007-8 and working on many other election campaigns, be they for candidates or specific issues, in the Greater NYC Area. She moved to Indiana in 2013 and immediately became active in the Indiana Climate Collaboration, Indiana Moral Mondays where she served as the Chair of Legislative Action, and in Power Indy Forward.
"I joined ECI and SI2016 because, for me, it has always been about the environment: to take the message, information, and urgency of reducing our damaging impact on the planet to Hoosiers is exactly what I wake up wanting to do every day. I'm very lucky that I get to be a part of this project which is all about protecting this beautiful world for my child and yours."
Shannon Anderson has been a guest on 1 episode.
November 6th, 2017 | 43 mins 41 secs

department of natural resources, dnr, forestry, indiana, indiana department of natural resources, indiana forest facts, indiana forests

Have you ever wondered why Indiana forests are so amazing? Meet two of the people who fight for them. Anne Laker and Shannon Anderson talk about the importance of saving our forests and what challenges they run into in that battle.