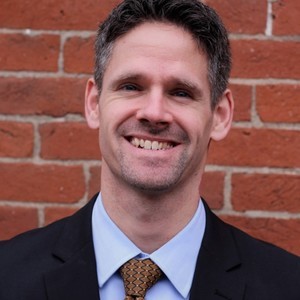 Seth Wilson
Special guest
Seth has been an attorney since 2006, practicing with two great firms. First, from 2006-2016 with Hume Smith in downtown Indianapolis and then in 2016-current, with Adler Tesnar & Whalin. As a partner in those firms, he was responsible for the day-to-day management of technology. This gave rise to his interest in data security issues and the intersection of law and technology. He has written and presented numerous times on the intersection of law and technology and the use of technology in the law office. You can see Seth's work at sethrwilson.com.
Seth is also an entrepreneur, helping run a start up fusion media company aWin LLC. He felt that he can better advise business clients on the legal side of business if he was actually running a business in addition to the law firm.
Seth believes that, used appropriately, technology is a powerful tool. Tech should make you more effective, not just more efficient. He works with other law firms and clients to implement systems that take advantage of technology to help lawyers be lawyers.
Seth Wilson has been a guest on 1 episode.
October 7th, 2017 | 29 mins 56 secs

apple, biometrics, face id, ios, ios11, iphone, iphone 8, iphone x, security

Apple's new Face ID will change how you interact with your iPhone. It's a glimpse into the future of technology, but is it too invasive? How does using your face to unlock your phone change your rights?