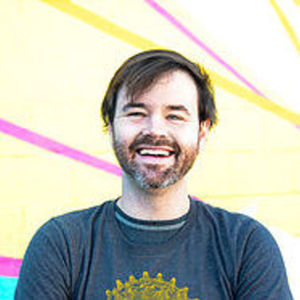 Jamey McPherson
Special guest
Jamey has spent the last ten years in the bicycle industry, working to share a happier life, richer understanding, and care for the world that bikes afford. His interest in bicycles began at Earlham College where he helped found their Bike Co-op. It was a bicycle tour to Philadelphia with the Co-op founders where he realized that bikes are a sweet form of transportation that can also deliver quality life lessons. He worked at BGI for 6 years, helping open the Hub downtown, working on projects such as the Bicycle Commuter Task Force, maintenance classes and the Mayor's Rides. He eventually became service manager at the north store, focusing on connecting people gracefully to solutions in creative ways through retail. Joining Freewheelin', his focus remains sharing knowledge and discovery with the community while raising service quality for Freewheelin' and its partners in the bike industry.
Jamey McPherson has been a guest on 1 episode.
December 18th, 2017 | 1 hr 4 mins

bicycle trails, bicycles, bicycling, cycling, indy, trails

We gathered some avid cyclists from in and around Indianapolis to speak to why this city is such an amazing place for bicycling. Tune in to hear from veterans, charities, mechanics, and even a cyclist with a national following!