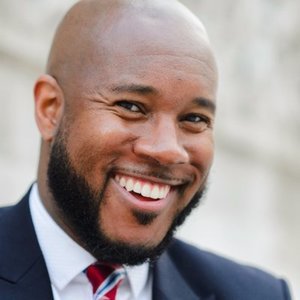 Jamar Cobb-Dennard
Special guest
Jamar Cobb-Dennard is a law student and political leader. Cobb-Dennard came to Indianapolis with a dream of opening a business and eventually serving the community through politics. He started his career as a sales and marketing expert. Cobb-Dennard routinely helped companies grow 40% in the first year of his engagements, and was himself a top 10 award-winning salesperson.
Later, he fell in love with politics as a volunteer on the Kennedy for Indianapolis, Talley for Lawrence Township Trustee, and Gregg for Governor campaigns. Cobb-Dennard serves on the board for the City of Indianapolis Department of Public Works, is the local president and state vice president of the Indiana Democrat African American Caucus. He is also a precinct committee-person and regular contributor on Indianapolis This Week as a political insider on RTV6.
Jamar Cobb-Dennard has been a guest on 1 episode.
March 8th, 2018 | 39 mins 44 secs

adrianne slash, bipartisan, indiana, indiana politics, jamar cobb-dennard, minorities, people of color

The mission of the 10|100 committee is to facilitate the election of 10 members-of-color in the US Senate, and 100 members-of-color in the US House of Representatives serving concurrently by 2050.