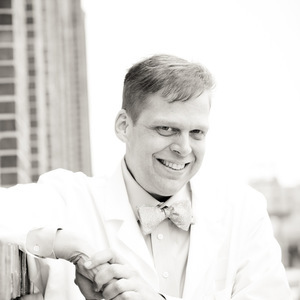 Greg Wilson
Special guest
Greg grew up in Indianapolis and attended Park Tudor for both junior high and high school. He continued his schooling at Purdue, Butler and IUPUI, graduating with a degree in marketing and distribution management from the Kelley School of Business. Initially employed in the trade show and marketing division for a software company, Greg then signed on with Sonar Studios and served as a solution specialist for just under eight years. A homebrewer of uniquely-flavored beers for several years, Greg expanded his expertise by taking up the practice of hand-crafting syrups, bitters and mixers for use in the bar and cocktail industry. Greg currently is the Founder and Vice President of Operations for Wilks & Wilson. Responsible for both the development of products and the logistics coordination for product production.
Greg Wilson has been a guest on 1 episode.
July 12th, 2018 | 56 mins 46 secs

business, hoosiers, indiana, indianapolis, indy

On this episode, we interview Greg Wilson of Wilks and Wilson, an Indianapolis-based company that designs hand-crafted, organic infused and all natural elixirs for alcoholic drinks, non-alcoholic drinks, and even for cooking.