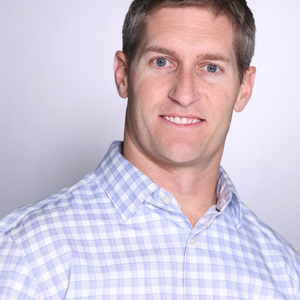 Dan Rodgers
Special guest
Dan is the Co-founder and Managing Director of GreenBridge Financial Solutions, LLC, a provider of accounting, reporting and analytics, and CFO advisory services targeted to small and medium sized businesses. In addition to managing the firm, day-to-day responsibilities involve providing clients CFO level advisory services including performance review and analysis, budget modeling and long-range forecasting, and debt placement. Dan really enjoys providing business owners with insights and clarity as to their business performance creating a foundation for decisions that lead to growth in revenue and profitability. Prior to GreenBridge, Dan led the finance function for Teays River Investments, LLC since its inception and was responsible for the treasury function, capital structure, debt placements, and investor relations for the $2.0B agribusiness focused company. Prior to his 10 years in the private equity space, Dan had a variety of roles from finance to marketing including Vation, LLC, an application service provider he co-founded and took to market and subsequently sold having raised both angel and venture capital to support the development and growth of the company. Dan began his career with Arthur Andersen. Dan resides in Fishers, IN with his wife and two kids and spends much of his free time watching his daughter play volleyball and his son play baseball and basketball while occasionally enjoying opportunities to play golf.
Dan Rodgers has been a guest on 1 episode.
October 20th, 2017 | 42 mins 53 secs

business, finance, finances, small business

Today we talk about personal and business finances and how to plan ahead for the highs and lows of owning a business. What should you do when the money is good, and how to plan for seasonal work, all on Off the Circle!